What is a Retaining Wall and Why Are They Important?
A retaining wall is a structure, typically built from materials such as concrete, steel, timber, or reinforced soil, and is used to hold or retain soil and/or land that sits behind it. Without this construct to retain the soil (backfill), the mound would typically collapse.
They are mostly used to prevent the earth from moving downwards due to the force of gravity and erosion – after all, it would be a shame if the force of gravity eroded the land sitting behind the new patio you just had constructed.
There are many uses for retaining walls, ranging from simply decorative to more practical uses during and after construction. While the overall purpose is usually the same, the styles vary depending upon the particulars of the function.
Factors to Consider when Building a Retaining Wall
The types of materials used in the formation of the retaining wall are dependent upon the load in which it will be having to retain; the materials chosen will also impact the lifespan of the wall.
Another key consideration is how much load the structure will be bearing. The greater the load, the stronger the materials need to be. This is where hiring a professional service, such as Osborne Construction, can come in handy. We will come out to your property and provide an evaluation of what will be best suited for your land.
It is also highly important to check with local building authorities before construction as it could impact water flow and affect your neighbours, so it is key to obtain any required permits prior to construction.
Once the zoning is complete, the construction portion of the retaining wall includes four (4) key considerations: support; foundation; backfill; and drainage details.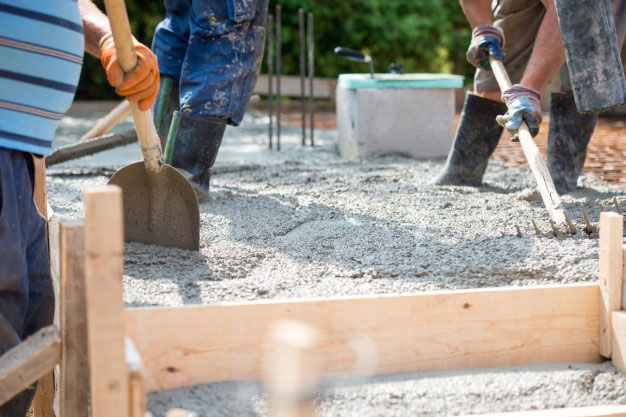 Support
Typically, the structure will be sloped towards the earth they will be containing in order to push back against the lateral pressure being applied. This approach is typically called a step-back wall and is fairly simple to create. However, sometimes the pressure from the earth is so great that additional supports are required to keep the wall in place.
Sometimes this may mean that the wall must be taller (usually greater than three (3) feet high) and completely vertical. If even more support is needed, extra can be provided from the use of buried footing, steel reinforcements, cantilevered design, or tie-backs. All of our experts at Osborne Construction are well-versed in this area and can provide any additional information at the initial consultation.
Foundation
Depending upon the size and power requirements, the foundation in which the wall is constructed is very important. While a small wall that isn't required to retain much force is perfectly fine to be built in a trench filled with gravel, a large wall needs a sturdier foundation that will prove the test of time like concrete which can be poured to hole down the footings.
Backfill
The newly built wall will have space behind it that will need to be filled. This backfill should be either gravel or sand as neither of these will swell in the event of rain – soil, on the other hand, will swell and put additional, unwanted pressure on the wall.
Drainage Details
As stated above, it is important to consider the water flow of the area prior to starting the build. Depending on the materials used, there may or may not be an issue. If blocks are used, along with a sand or gravel backfill, water is able to flow between the individual blocks and drain out causing no problem. However, if the wall is built from solid materials, like on the side of a garage or a basement, there is nowhere for the water to flow, and cracking will result. The key is to implement a drainage system such as drainage tile which will carry the water away harmlessly.
Why is Outsourcing Important
Reaching out to a company such as Osborne Construction to build your retaining wall can help because we are able to work the job from start to finish. Our team has members who are well educated and have years of experience to ensure that both a strong, durable wall is built and that there will be no resulting damage due to improper drainage.
Reach out to Osborne Construction today and we will send someone over to conduct an evaluation!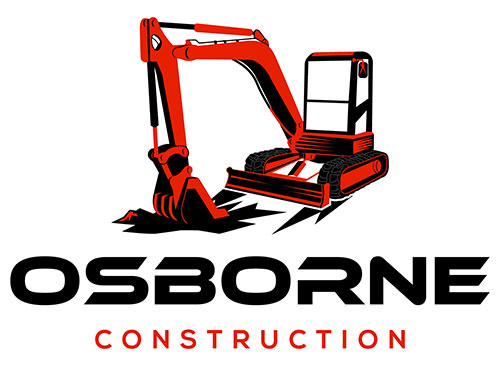 WHAT MAKES US A
TOP 1% EXCAVATION COMPANY?
Licensed, Insured and Experienced Guaranteed
Gold Medal awarded for Ontario Technology Skills Competition (Home Builders Competition)
Insurance Claims Assistance
Outstanding Warranty For All Our Services
"Mark and his team did a great job on our new landscaping project. They dug out and prepared new flower beds for planting, prepared sidewalks for flagstones, and helped with drainage issues on the driveway. Their expertise and attention to detail are just what we needed so we could do the next steps of the project ourselves. I would highly recommend this business for any exterior work!"
"Mark and his crew completed the work on my property on time and on budget. Their expertise really showed when planning my project, scheduling everything, and working carefully in a tight space. I'm really happy with the results, and would gladly work with Mark again in the future!"
"Osborne construction did an excavation, fill, and concrete job on over 5500sqft of driveway and patio space around my home. He finished on schedule, and left the job site clean and ready for the next phase. They're easy to communicate with, and are very knowledgeable. I would highly recommend them. !"
Fill in your information below to get in touch with a representative of Osborne Construction & Excavation Services. We typically respond to all inquiries the same day. Additionally, you can call us at 226-338-5557